There are so many different brands and models available that it's easy to get overwhelmed when choosing a graphics tablet. So, what criteria should you consider when choosing your first graphics tablet?
The good news is that when it comes to learning to draw with a tablet, a small budget is more than enough. There's no need to start with top-of-the-line equipment and hundreds of features.
We will go through the different features to consider so that you can make the best choice for yourself.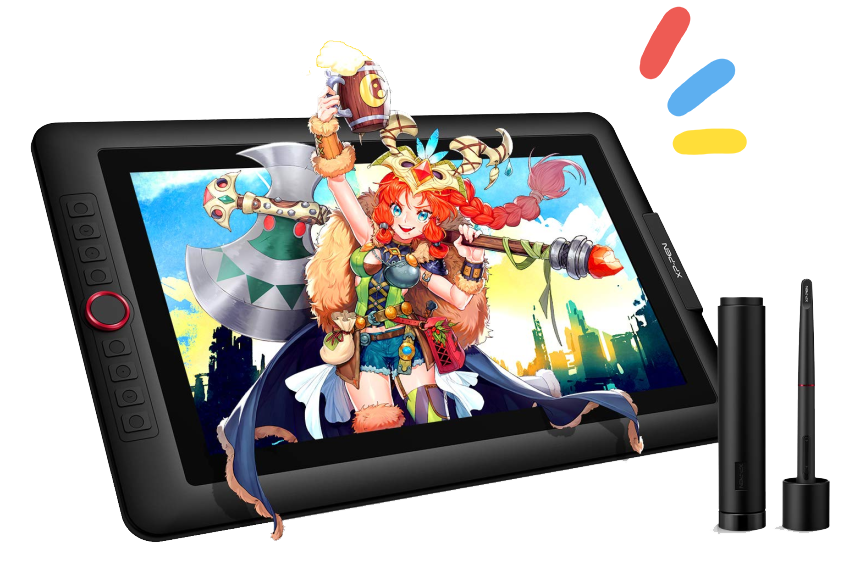 If you want to discover our ranking of the best tablets for digital drawing, go directly to the end of the article.
1 - Choosing your type of tablet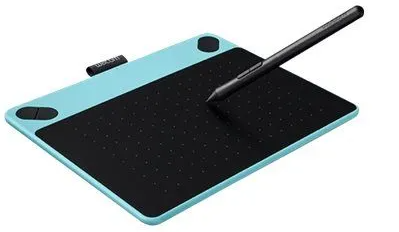 Non-display tablets allow you to take control of the mouse cursor using a stylus.
Therefore, we do not have a screen on the tablet. We directly look at our computer screen.
That's why these tablets require some adjustment time. When drawing on paper, we're used to looking at our hand. Here, we have to be able to draw on the tablet while looking at the screen!
The non-display tablet works on a simple principle: the active area of the tablet (the area where we can draw) adjusts to the size of the screen.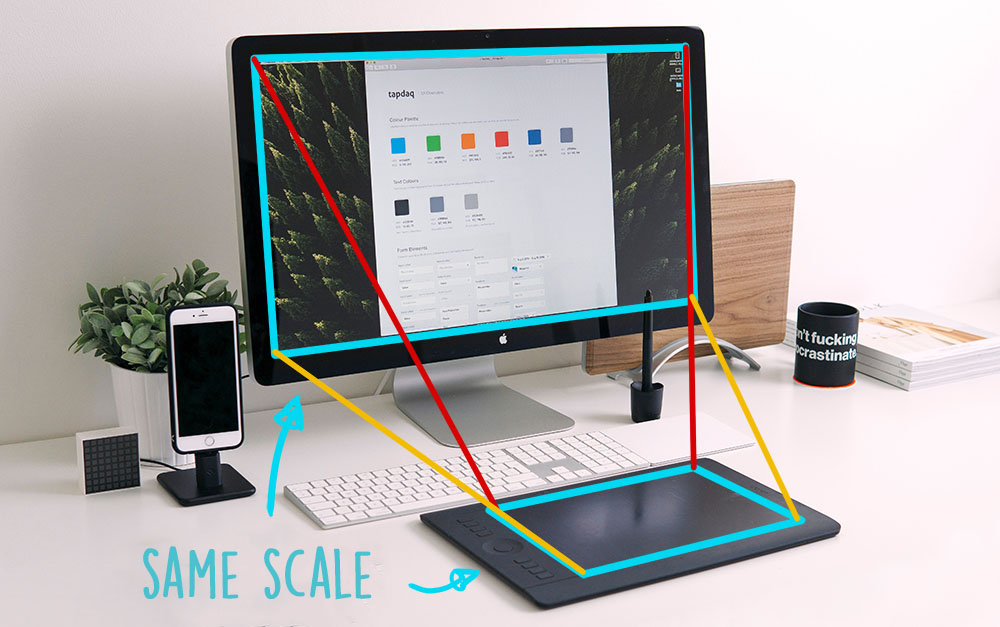 If the tablet is small but the computer screen is large, it can be difficult to handle and uncomfortable. A small stroke on the tablet will correspond to a large stroke on the computer screen. Therefore, precision can be lost.
✔️ Small budget
✔️ Compact and portable
✔️ Easy to transport
✔️ Ideal for beginners to get started and find their footing
❌ Challenging to get used to
❌ Hand-eye coordination disconnect
❌ Need to learn to configure the tablet for better comfort and usability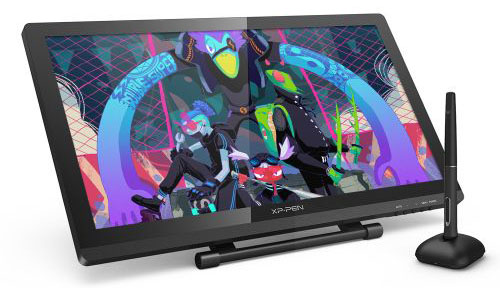 Tablets with screens allow you to draw directly on the integrated screen, just like you would on paper.
If you find the handling of a tablet daunting, tablets with screens are very comfortable to use. It's like drawing directly on a sheet of paper!
Since there is no eye-hand disconnection, it allows for better precision and control of the stylus. It is the ideal tablet for improving your drawing skills.
These tablets are usually more expensive due to the ease of use they offer, but they are by no means essential for drawing well.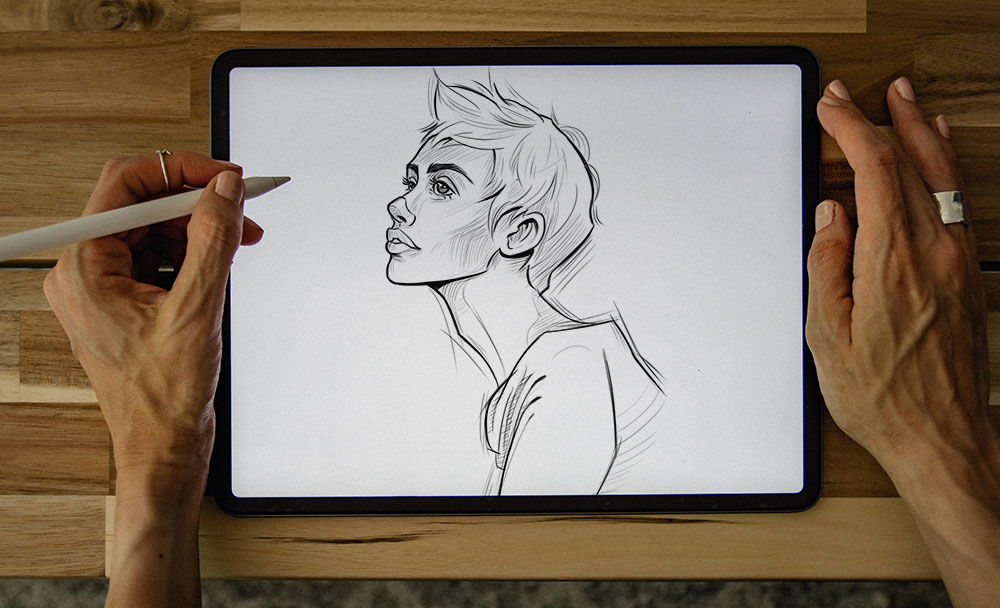 Many professionals continue to work with non-screen tablets (including myself ☝️). Your choice should be based on the level of comfort you want while drawing, the space on your desk, and your budget.
It's like buying an expensive electric guitar when you haven't even learned to play yet. It might be better to start with an entry-level guitar until you master the basics. Then, it will be easier to choose a higher-quality product once you have gained experience.
✔️ Comfortable and intuitive
✔️ Free computer screen
✔️ Easy to get started
✔️ No need to get lost in tablet settings
❌ More expensive
❌ Bigger and bulkier
❌ Difference in colors between the PC screen and the tablet (different calibration)
2 - Be mindful of the tablet size
The overall size of the tablet is not the same as its active drawing area. It is important to pay attention to this detail when choosing a tablet.
Often, non-display tablets may appear larger due to the plastic border surrounding the active area. The size of the drawing surface is what matters in this case.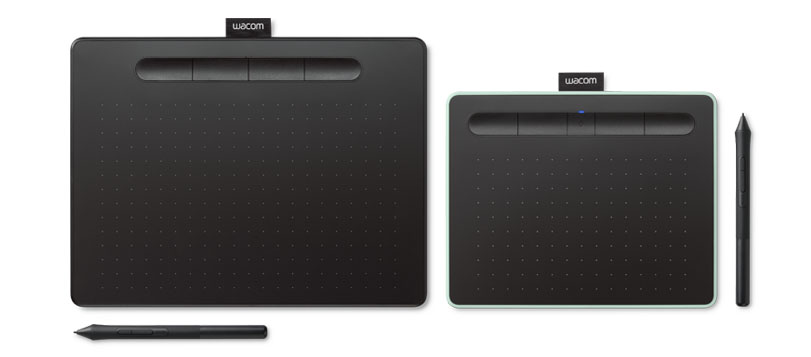 Graphics tablets often come in sizes that correspond to standard paper formats. This allows for a familiar and comfortable drawing experience, similar to working with traditional paper.
A tablet of A6 size may be a bit too small for learning to draw. As we discussed in our article on mastering the line, using the whole arm in drawing is crucial for our learning process. This extremely compact format may be uncomfortable for creating various types of sketches.
Sizes A5 and A4 are ideal for starting in drawing. They offer the perfect balance between portability and comfort. For everyday use, they prevent arm fatigue as the format remains relatively compact. This allows for comfortable drawing sessions, one after the other.
Tablets in sizes A3 (and larger) are more geared towards professional use, when one is sufficiently comfortable with drawing. Given that they come with a higher price tag, they are more in the realm of personal comfort and preference.
It is also important to check the resolution of the tablet, which is expressed in LPI (Lines per inch) or DPI (Dots per inch).
The higher the number, the more accurately and precisely the tablet will reproduce our strokes. Typically, good quality entry-level tablets have a resolution of around 2548 LPI, which is perfect for beginners.
3 - Choosing an adequate level of sensitivity
One of the essential features of a graphics tablet is its pressure sensitivity. The higher the sensitivity, the more control you'll have over the stylus pressure.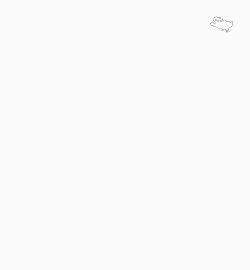 This allows us to easily vary the thickness of the stroke. The more pressure we apply with the stylus on the tablet, the thicker the stroke will be, just like on paper.
This allows us to easily vary the thickness of the stroke. The sensitivity of a tablet is defined by pressure levels that typically range from 1024 to 8192 or even higher.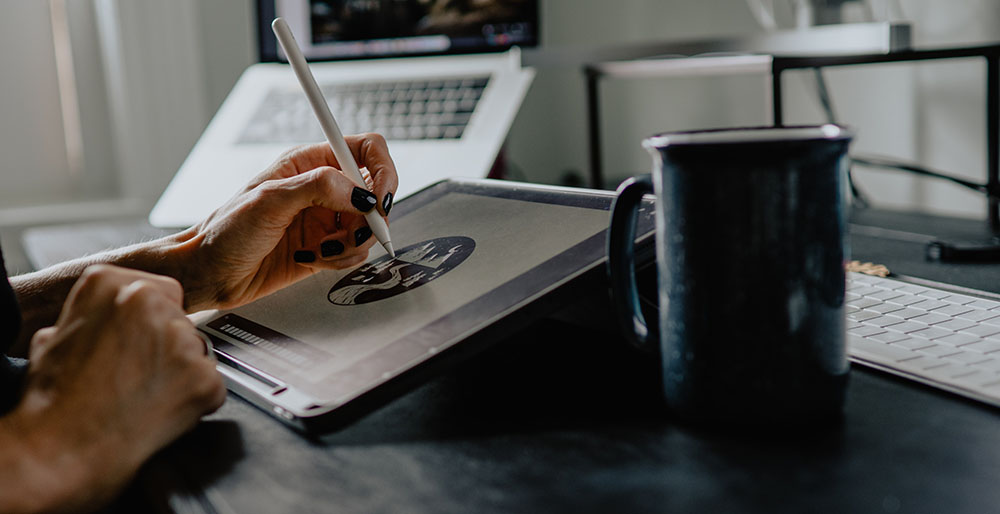 The pressure level ultimately indicates the degree of sensitivity of the active area of the tablet. The higher the pressure level, the more control we will have to modify the appearance of the strokes by simply pressing the stylus on the tablet.
However, one needs to be already very accustomed to digital drawing to notice the difference between a low pressure level and a high pressure level.
I recommend aiming for a minimum of 2048 levels of pressure for a tablet, which is more than sufficient to start without having a pressure level that is too low and potentially uncomfortable in the long run.
4 - Check compatibility and features
It may seem obvious, but it is essential to check the compatibility of the tablet with our version of Windows or MacOS.
It is also important to verify compatibility with the desired drawing software. Some tablets may not be recognized by certain software. A little check beforehand can save us from unexpected technical issues!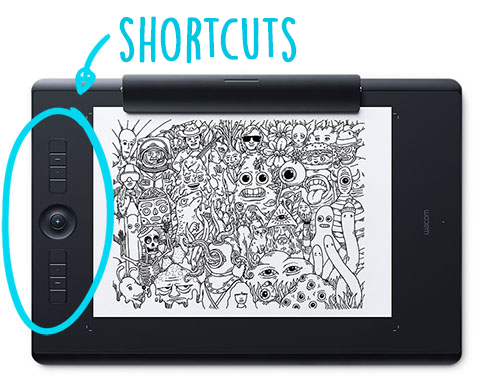 The shortcut buttons allow us to make our life easier. We can customize them later according to our own needs.
It's always worth checking the number of shortcuts and buttons that can be customized. And now, tablets also accommodate left-handed users. It has become easier to reverse the placement of the shortcuts.
This may seem obvious, but it is important to check the connections and connectivity to avoid any unpleasant surprises.
Most tablets have a simple USB connection, and some models now offer Bluetooth mode to streamline your workspace and avoid cable clutter.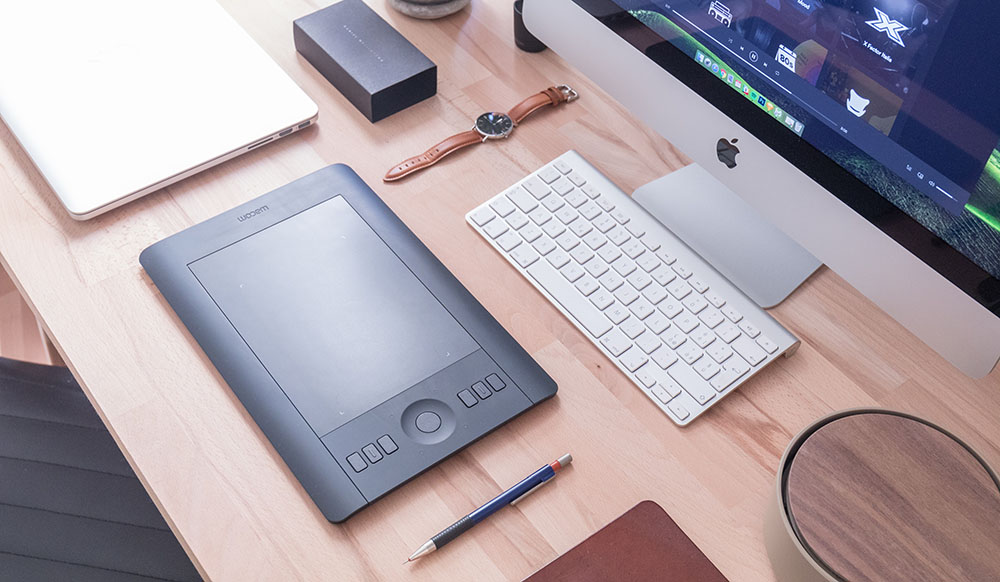 5 - The best tablets for learning to draw
The active area is 10 inches (slightly larger than A5 size) and it features 8 customizable shortcuts, with a pressure sensitivity of 8192 levels (which is impressive considering the price).
It is the most affordable non-screen tablet from the brand (and one of the best quality ones available at this price point).
✔️ Unbeatable price
✔️ 8 customizable buttons
✔️ Stylus tilt functionality
✔️ Large active area
The size S model is equivalent to an A6 format, which is relatively small but has the advantage of being very affordable in terms of price.
The size M model is equivalent to an A5 format, which offers better comfort, and also includes the Bluetooth kit to avoid cable clutter.
It is the only tablet that offers 6 drawing software:
Corel Painter Essentials 8
Corel Aftershot Pro 3
Clip Studio Paint Pro
Boris FX Optics
Skylum Luminar Neo
Skillshare
✔️ High-quality materials
✔️ Sleek design
✔️ Easy to set up
✔️ Robust and durable
✔️ Includes 3 drawing software
✔️ Bluetooth kit included (M model)
❌ Shortcut buttons located at the top of the tablet, which may not be the most convenient.
This pro model features 8 customizable shortcuts and a customizable wheel, with a very well-made finish. However, the tablet needs to be connected via USB and HDMI.
The 12-inch screen (equivalent to A4 size) has a Full HD resolution of 1920×1080 pixels and an IPS panel (which allows for better color display), which is exceptionally comfortable considering the budget.
We are looking at a mid-range model that is perfect for beginners starting out with a screen tablet. The tablet is sold with all its accessories, which is a big plus.
✔️ Good value for money
✔️ Easy to set up
✔️ 3-in-1 cable
✔️ 12-inch HD screen
✔️ All accessories included
❌ Many cables to connect
❌ No Bluetooth option
The iPad: for its irresistible drawing software Procreate (starting at $500)
The iPad features a stunning Retina display and comes in sizes ranging from 10 to 12 inches (between an A5 and A4 format). The tablet is completely standalone, which is its major strength.
The Procreate software is one of the most user-friendly and comfortable drawing applications available. Many artists use it on a daily basis, making it even easier to learn.
✔️ Standalone device
✔️ Retina display
✔️ User-friendly
✔️ Procreate software
The best drawing tablet ultimately depends on your needs, working method, and available space on your desk.
Take the time to compare different models and consider the features we discussed together to make the best choice for you.
Remember, it's not necessary to invest too much in your first tablet. The key is to get started and begin your artistic journey! ✍️

Save the article for future reference!
By hovering over the image, you can directly save the article to your Pinterest account. This also allows us to share the article with a wider audience of aspiring artists!